This recipe is super easy to make. Tahini granola is high in protein and healthy fats, so it's great as a post-workout snack!
Tahini Granola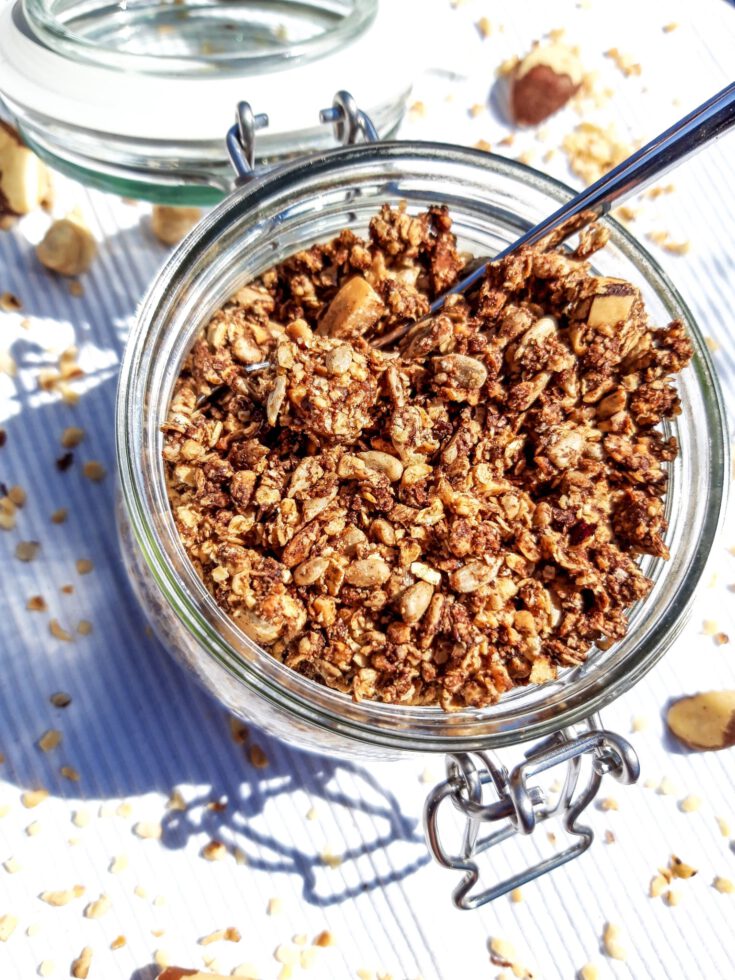 Ingredients
150g Oats
75g Sunflower Seeds
75g Hazelnuts, chopped
75g Nuts, whole 
50g Molasses 
60g Tahini
Cinnamon 
Instructions
Chop the whole nuts into smaller pieces.
Mix all dry ingredients in a bowl.
Add molasses (or the syrup) and tahini and combine well.
Preheat oven to 160°C/320°F.
Transfer onto a deep baking sheet and bake in the oven for 20 to 25 minutes.
Try different nuts (Walnut and Brazil nut have been my favorite so far!)
Add in dried fruit (Medjool dates for example) 
Use different sweeteners (Rice, Agave, Maple syrup, etc.)
Note: 
If you like it to be sweeter, just add more molasses or syrup! That way, it will also be clumpier.