This chickpea cookie dough is the perfect post-workout snack. It's high in protein and carbs, and it's full of healthy stuff!  
I know that the words "chickpea" and "cookie dough" don't really seem to go together and my family still thinks that I'm crazy for combining chickpeas and banana. But they don't know what they're missing out on 🙂
Chickpea Cookie Dough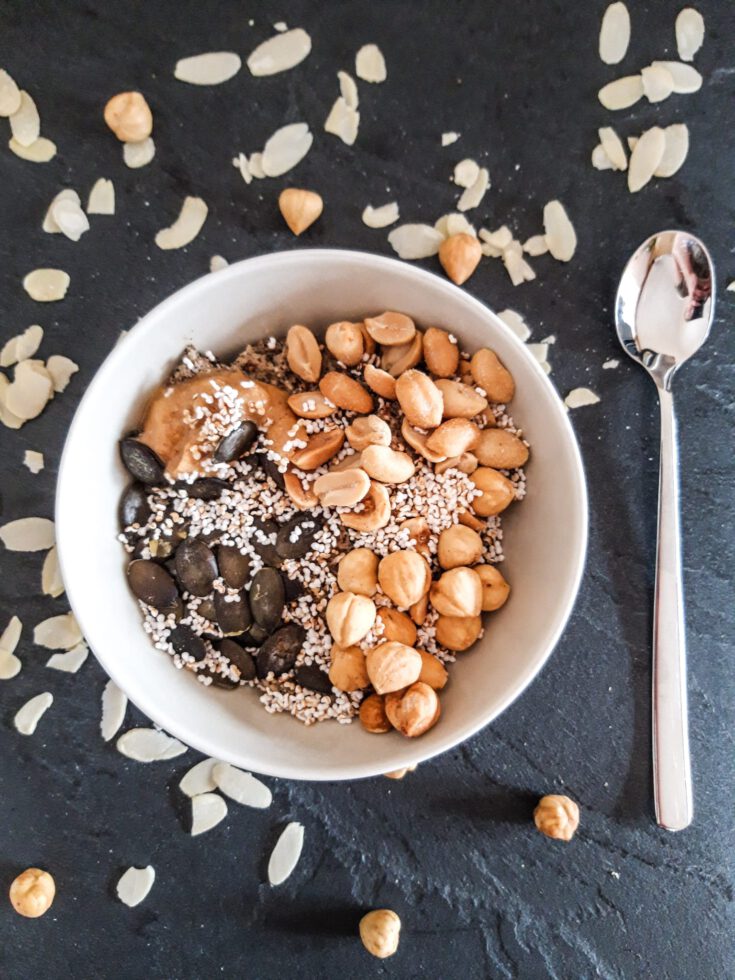 Ingredients
60g Chickpeas
½ Banana
2 Tbsp Oats
1 Tbsp Poppy seeds
1 Tbsp Chia Seeds
2 Dates  
Instructions
Put all ingredients into a food processor and blend until it has a smooth texture.
Transfer into a bowl and top with nut butter, pumpkin seeds, and sesame. I like to put salted nuts on top as well.
1 Tsp Nut Butter
1 Tsp Pumpkin Seeds
1 Tsp Sesame
Salted Nuts
(Other topping ideas would be: chocolate, coconut shreds, hazelnut, …)